Drain Pipe Silicon Heater Wire for Roof and Gutter Defrosting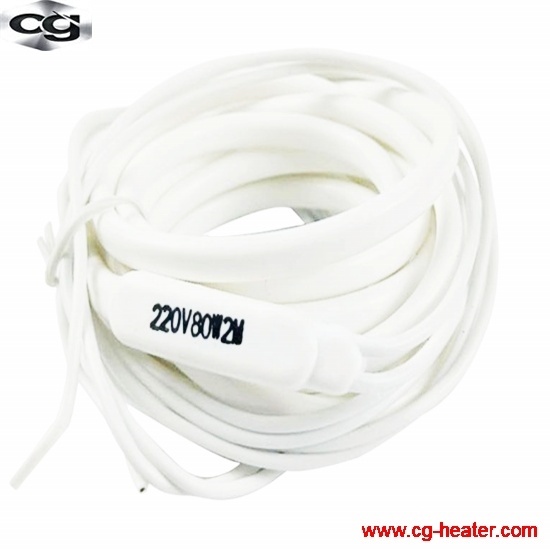 Specification:
Length: can be customized between 1-20M
Power: 40W/M, 50W/M, etc.
Size: 7*5mm
Voltage: 110-230V
Insulation Resistance: ≥200MN
Leakage current: ≤0.2MA
Remarks:
1.Under normal circumstances, 50W/M drainage pipe heating belt is more commonly used. For plastic drainage pipes, it is recommended to use water pipe heating belt with output power of 40W/M.
2.The maximum temperature of this product is 70 degrees, and there will be no damage to all pipes. If the temperature is high at 70 degrees, you can use a temperature switch or rotary switch to control it. It is recommended to equip a leakage protector.
Warning: Don't briefly heat the cable to shorten the length of the cold tail.
Use range:
After the air cooler works for a period of time, ice will freeze on the fan blades. Use the antifreeze heating wire to defrost, and let the melted water drain out of the cold storage through the drain pipe.
Since the front end of the drain pipe is installed in the cold storage, the defrost water is often frozen due to the environment below 0°C, which blocks the drain pipe. Therefore, it is necessary to install a heating wire to ensure that the defrost water does not freeze in the drain pipe. Install the heating wire in the drain pipe to heat the pipe while defrosting so that the water can be discharged smoothly.