Customized reusable fiberglass thermal cover removable insulation jacket
Description:
Thermal insulating blankets are made from temperature resistant materials such as silica fabrics, high temperature fiberglass and calcium silicate fiber, silicone and PTFE coated fiberglass fabric, aluminized fabrics, and SS mesh. These sewn or formed thermal insulation blankets and covers incorporate durability, thermal performance, and custom fit into easy to install product for hot and cold applications.
For higher temperature applications (up to about 1800oF), such as exhaust pipes and heaters, we provide removable thermal insulation blankets made from heat tolerant materials.
These can be designed and produced for permanent or serviceable installation on trucks, buses, power generators, heaters, and other repeating volume production equipment. Many of our designs fully enclose the insulation layer to avoid fiber irritation on the assembly line.
For chilled water pipes and low to medium temperature applications (up to about 200oF), we can form thermoplastic polyethylene foam insulation to "fit like a glove" and provide quick and easy installation and removal. In many cases these products replace wrapping pipes and valves with foam tapes, which can be time consuming and inconsistent. This solution is well suited for a routinely repeating volume of consistent hardware to be insulated.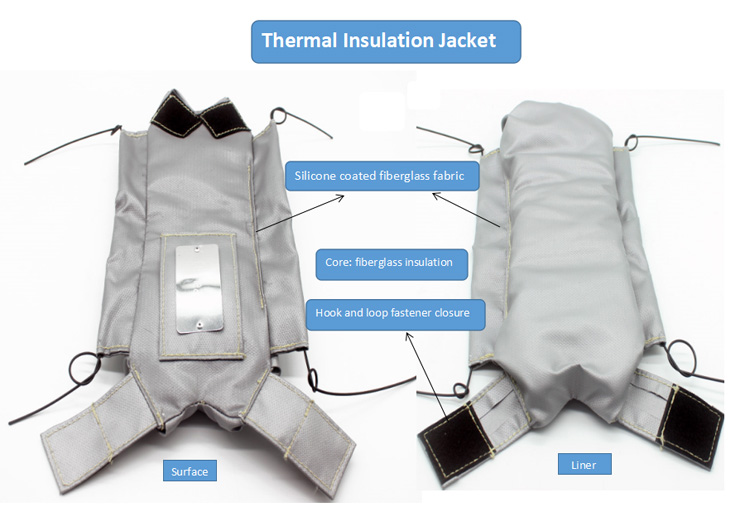 Application:
1.Enclosed heat protection from exhaust systems in buses, trucks, coaches, and generators
2.Condensation protection on chilled water lines, valves, and water heat exchangers
3.Heat retention for diesel engine regeneration cycles
4.Thermal and acoustical insulation of gas and steam pipes
In some applications, the thermal insulation blanket protects the surrounding areas and materials from extreme heat exposure. In others, the thermal insulation blanket retains the heat required for efficient system performance.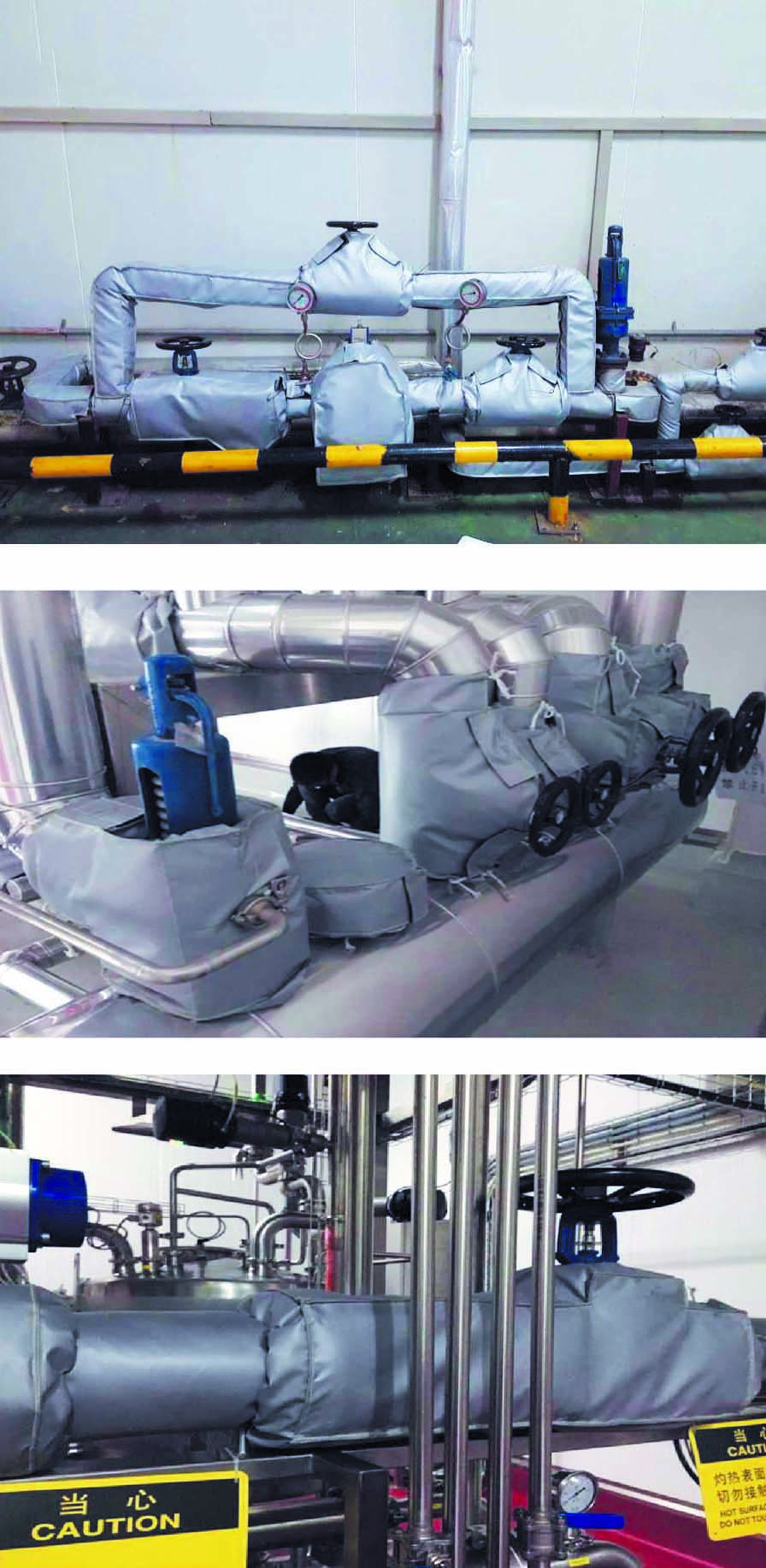 Features&Benefits
1.Excellent heat retention and protection of nearby components
2.Attractive and easily installed and removed
3.Each application designed for performance and cost optimization
4.Consistent quality and blanket performance from order to order
5.All insulation products are asbestos free.

Installation Guidelines

• Once material is received, open boxes with care. DO NOT "cut" deep into container to avoid damaging blankets.
• Locate the Instructions for Installation.
• Follow the Material List to determine blanket part number.
• Refer to the Assembly Drawing for orientation of each blanket part number and installation details of each part.
• Locate the Identification Tag on each blanket, for correct description and sequence of blankets.
• Material is installed in tag number sequence.
• Use leather gloves to install material.
• A physical effort is required for proper placement and fit.

Order Guider

1.Drawing for reference
2.Material requirement
3.Working temperature
4.Waterproof requirement
5.Quality
6.Application